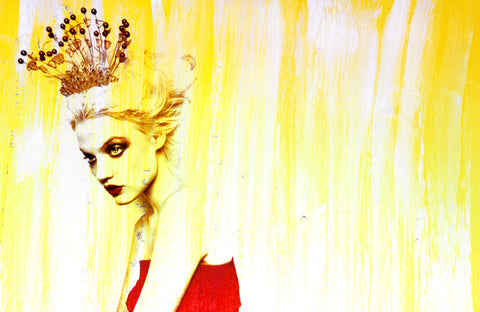 Click to Enlarge

Paula is an experimental fashion and portrait photographer based in New York. She is currently working on blurring the lines between the art and fashion world.
"I accidentally came across this yellow surface that I had made awhile back after the first shot of this fashion shoot and was stunned by the beautiful and intense contrast in colors when the image was mounted on it. I changed the entire shoot to all red styling and makeup to be immersed in this colorful world."

Product Description
Metallic C print printed by the artist.
Yellow by Paula Parrish

8 X 12 inches
$150.00 (signed print/unframed) 

Edition of 100

16 X 20 inches
$500.00 (signed print/unframed) 


Edition of 10

26 X 33 inches 

$1100.00 (signed print/unframed) 


Edition of 10

40 X 50 inches 

$2000.00 (signed print/unframed) 


Edition of 5